Here I thought, since this is a "favorites" page, I'd offer a list of some of my favorites:

FAVORITE ALBUMS/RECORDINGS:
Orange Hat, "Visible Man"
Cloning Einstein, "I Believe"
Shriekback, "Big Night Music"
October Project, "Falling Further In"
Neil Young, "After The Gold Rush"
Rush, "Presto"
A3, "Exile on Coldharbor Lane"
Morcheeba, "Fragments of Freedom"
The The, "Soul Mining"
Joni Mitchell, "Chalk Mark in a Rainstorm"
Alanis Morissette, "Jagged Little Pill"
Blondie, "Parallel Lines"
Carly Simon, "No Secrets"
Eurythmics, "Savage"
Jethro Tull, "Songs From The Wood"
Nine Inch Nails, "Pretty Hate Machine"
Frank Zappa, "Joes Garage, Act I"
The Cars, "Candy-O"
"Rocky Horror Show" Soundtrack (original stage cast)
Nina Hagen, "Revolution Ballroom"
Hazel O'Connor, "Breaking Glass" Soundtrack
Lene Lovich, "Stateless"
Steely Dan, "Aja"
Alison Moyet, "Alf"
Beth Orton, "Trailer Park"
Bauhaus, "Crackle"
B-52's, "Mesopotamia"
ELO, "Out of the Blue"
Freur, "Doot Doot"
Joan Armatrading, "The Key"
Klaatu, "Magentalane"
Martini Ranch, "Holy Cow"
Marianne Faithfull, "Broken English"
Pink Floyd, "Dark Side of the Moon"
Stan Ridgeway, "Mosquitos"
Shona Laing, "South"
Toni Childs, "Union"
Toyah Wilcox, "The Changeling"
Fuzzbox, "Big Bang"
Alphaville, "Salvation"
Danielle Dax, "Dark Adapted Eye"
------------------------------------------------------------------

FAVORITE FILMS (not in any order):
Young Frankenstein
Hellraiser: Hellbound
Lord of the Rings (FOTR & TTT)
Airplane
Top Secret
Shock Treatment
Whatever Happenned to Baby Jane
Aliens
Blade Runner
Boys On The Side
Brazil
12 Monkeys
Dark City
Fast Times At Ridgemont High
Happy Birthday Gemini
Hairspray
Pitch Black
Priscilla Queen of the Desert
Wholly Moses
The Craft
Heavy Metal
American Pop
High Anxiety
Harold & Maude
Rock and Roll High School
Sister Act
Times Square
Hush Hush Sweet Charlotte
Ghost Story
Tank Girl
13 Ghosts
Sleeper
Love and Death
Videodrome
Liquid Sky
Blazing Saddles
Total Recall
Phantom of the Paradise
The Breakfast Club
Titan AE
Burglar
The Fifth Element
Breaking Glass
Scary Movie
Airplane
UHF
The Apple
House on Haunted Hill
URGH! A MUSIC WAR!
Sid and Nancy
Nightbreed
After Hours
The Hunger
------------------------------------------------------------------

FAVORITE BANDS (not limited to and NOT in order):
Jae Cie
Orange Hat
Strange Angels
Shriekback
A3 (aka Alabama 3)
The The
Devo
October Project
Carl Marsh
Happyhead
Milla
The B-52's
Public Image
Barry Adamson
Babe The Blue Ox
The Underworld
Steely Dan
Jethro Tull
CSN (and sometimes Y)
Diana Krall
China Crisis
Cocteau Twins
Lene Lovich
Nina Hagen
Hazel O'Connor
Kirsty MacColl
Tones on Tail
Soul Coughing
Meat Loaf
Eurythmics
Dave Allen
Eon
Midnight Oil
Eagles
Neil Young
Morcheeba
Massive Attack
Scott Cossu
Michael Gettel
John Lennon
Bob Crewe
Thee Caretakers
Sisters of Mercy
Radiohead
Jo Dee Messina
Sara Evans
James Angell
Vanessa Carlton
Sting
Seal
Adam & The Ants
Tim Curry
Rubber Rodeo
Timbuk 3
------------------------------------------------------------------


FAVORITE FOODS:
Italian
Sushi
Mideastern
French
Creole
Cajun (some)
Good Ol' Fashioned American (you know, fried chicken and shit like that)
------------------------------------------------------------------


FAVORITE BOOK:
"SWAN SONG," by Robert McCammon, HANDS DOWN!

FAVORITE SONGS (not limited to and not in order):
Nemesis & Working on the Ground, by Shriekback
Adam and Eve & Johnny, by the October Project
This is the Day & Uncertain Smile, by The The
Dirty Back Road & Hot Lava, by the B-52's
Beds Are Burning, by Midnight Oil
Beautiful World & Jocko Homo, by Devo
Come As You Are & Michael's Gallery, by Jae Cie
Carolyn's Fingers, by The Cocteau Twins
After The Gold Rush, by Neil Young
Lotto Train, by Babe the Blue Ox
Cool Green World, by Barry Adamson
Sound of the Speed of Loneliness, by A3
Too Sick To Pray, by A3
Mechanical Man, by Devo
Sences Working Overtime, by XTC
Fabulous, by Happyhead
Safety Dance, by Men W/O Hats
Lucky Number, by Lene Lovich
Revolution Ballroom & Universal Radio, by Nina Hagen
Cool Water, by Joni Mitchell
Aja, by Steely Dan
Acres Wild & Cup of Wonder, by Jethro Tull
Christian Says & Go!, by Tones on Tail
Beep, Feast On My Heart, & Crazy, by Pylon
Moog Island, by Morcheeba
Cosmic Castaway, by Electrasy
Happy & (This is Not a) Love Song, by P.I.L.
Atomic & I Know But I Don't Know, by Blondie
This Corrosion, by Sisters of Mercy
Down In It and Head Like a Hole, by Nine Inch Nails
Paradise Garage & I Do The Rock, by Tim Curry
The Dance of Love, by Richard O'Brien
Do The Swim, by Nell Campbell
White Train, E.G. Daily
The Carter Family, by Carly Simon
Beautiful Stranger, by Madonna
Arizona Sky & King in a Catholic Way, by China Crisis
Everything Strange Angels recorded
Everything Orange Hat recorded
Everything Adam Ant recorded
(this could take forever...I like a lot of music)
------------------------------------------------------------------


TOP 10 FAVORITE CITIES (of cities I HAVE been to):
1 New Orleans
2 San Francisco
3 New York City
4 Philadelphia
5 Washington, D.C.
6 Denver
7 Mystic, CN
8 New Hope, PA
9 San Diego
10 Tijuana (shoppers paradise but nasty people!!!)
------------------------------------------------------------------

FAVORITE ACTORS (not in any order):
Joanne Woodward
Piper Laurie
Sissy Spacek
Milla Jovovich
Tim Roth
Michael Richards
Janene Garafolo
Ian Holm
Mary Woronov
P.J. Soles
Mel Brooks
Woody Allen
Ben Stiller
Gene Hackman
Lori Petty
Ice T
Maud Adams
Cybil Danning
Laura San Giacomo
James Spader
Jennifer Saunders
Joanna Lumley
Mo Gaffney
Cathy Najimi
Whoopi Goldberg
Bette Midler
Bobcat Goldthwaite
Tim Robbins
John Lithgow
Richard O'Brien
Tim Curry
Lauren Bacall
Bette Davis
Joan Crawford
Carol Burnet
Casper Van Diem
Alan Rickman
Dame Judi Dench
Jane Horrocks
Rik Mayall
Cassandra Peterson (aka Elvira, Queen of the Darkness)
------------------------------------------------------------------

FAVORITE TV SHOWS:
Firefly
Mad TV
Absolutely Fabulous
Charmed
Special Unit 2
Stargate SG1
Farscape
Lexx
Golden Girls
Designing Women
Family Law
Southpark
Second City TV
Monty Python's Flying Circus
Fawlty Towers
Are You Being Served, Again
Charlie's Angels
Space 1999
Dark Skies
That 70's Show
The Shield
The Outer Limits
Tales From The Dark Side
Star Trek: The Next Generation
Star Trek: Enterprise
Star Trek: Voyager
The Young Ones
---------------------------------------------------------------------
FAVORITE PASTIMES:
4:20, baby, yeah!!
Downloading Free Music
Burning cd's
Sharing the Tuneage
Reading Sci-Fi and Fantasy
All forms of MeDiA !!!
---------------------------------------------------------------------
------------------------------------------------------------------
-----------------------------------------------------------
---------------------------------------------------

(on this page you will find, and not necessarily in this order, links to Lexx, Angel Moon, Django's Used Cd's & Videos, SHRIEKBACK, Mo Gaffney, Thomas McKnight, Jethro Tull, Southpark, Woody Allen, Mel Brooks, Kirsty MacColl, Maurice Sendak, Ruby Wax, Rik Mayall, The Sci Fi Channel, Mary Woronov, Nell Campbell, Milla Jovovich, Lene Lovich, Nina Hagen, Blondie, A3 (aka Alabama 3), EG Daily, Prozzak, Joan Armatrading, Jill Sobule, Joanna Lumley, Jennifer Saunders, Joe Cartoon, The B-52's, Elvira "Queen of the Darkness," Devo, Bauhaus-and side projects, Bongwater/Ann Magnuson, Pulsallama. As I am continually adding to this page, check back often for new links and shit!)

"INVASION OF THE CACTUS COCKS!!! WARN THE NEIGHBORS!!! SECURE THE DOUBLE WIDE!!!"

YOUR OWN PERSONAL ANGEL MOON (click here now)
WINMX.COM - Probably the ONLY file sharing program that DOESN'T upload all of their suck-ass spyware to your computer. (fyi-to get rid of all that spyware, go to www.ad-aware.com and d/l the software!!!)

Below is a link to the best Used/New CD/Video store on the net. They call themselves Djangos, and as they DO have stores in a few cities, it is really easy to order with them online. They take all credit cards, have rare and obscure titles in both cd and video (also dvd), ship within a few days and, Lord knows, I've spent a small fortune with them!

Below are a few links referring to one of my favorite band's, SHRIEKBACK. Here you'll find bios, pix, news, knick-knacks, fan info, and lots of other Shrieky Freaky stuff.
"May the fire be your friend, and the sea rock you gently, may the moon light your way, while the wind sets you free." - Barry Andrews
SUBHUMAN - some great and disturbing video by the master, Jonathan Robinson. Check out his other videos, especially The Laziest Men On Mars.
tAkE tHe UFO poLL nOw (cLiCk hErE)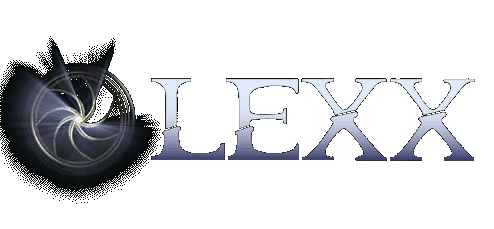 THE STORY GOES AS FOLLOWS:
ROBOT HEAD, 790, ONCE WORKED FOR HIS DIVINE SHADOW MAKING LOVE SLAVES, AND WAS DESTROYED AND LEFT AS A HEAD WHEN A CLUSTER LIZARD DEVOURED HIS BODY AND MELDED WITH XEV WHILE SHE WAS IN THE PROCESS OF TRANSFORMING INTO A LOVE SLAVE AS PUNISHMENT FOR NOT BEING A GOOD WIFE. (XEV WAS FAT, UGLY, COVERED WITH WARTS-A REAL TOAD). AFTER THE TRANSFORMATION, XEV, NOW A BEAUTIFUL LOVE SLAVE (ORIGINALLY PLAYED BY ACTOR EVA HABERMAN, NOW PLAYED BY THE SULTRY XENIA SEEBURG) INTENTIONALLY PROGRAMS 790 WITH THE FINAL PORTION OF THE PROGRAMMING MEANT FOR HER, AND NOW 790 IS IN LOVE WITH XEV. THEN THE TRANSFORMATION CHAMBER IS TOTALLY DESTROYED, XEV ESCAPES WITH STANLEY (WHO GOT THE KEY TO THE LEXX FROM THIEVES WHO WERE GOING TO STEAL IT THEMSELVED-ONE WAS PLAYED BY ROCKY HORROR ALUMNIST, BARRY BOSTWICK. THE KEY, ALSO A LIVE ENTITY, NOW INSIDE OF STANLEY AND CANNOT BE REMOVED UNLESS STANLEY FACES DEATH OR IS BROUGHT TO THE HEIGHTS OF PASSION,) AND KAI, A DEAD ASSASIN FOR HIS DIVINE SHADOW, WHO WAS KILLED 2000 YEARS AGO WHEN ALL HIS PEOPLE, THE BRUNIN GE, WERE SLAUGHTERED. KAI IS THEN REANIMATED WITH PROTOBLOOD TO BE AN ASSASSIN FOR HIS DIVINE SHADOW IN THE CLUSTER, WHERE THE LEXX WAS BUILT. BUT WHEN KAI GETS HIS MEMORY BACK, HE WHO WAS ORIGINALLY AFTER STANLEY AND XEV TO KILL THEM, JOINS THEM AS PART OF THE LEXX CREW ON THEIR JOURNIES TO FIND A NEW HOME AFTER THEY DESTROY THE LIGHT UNIVERSE AND ESCAPE THRU THE FRACTAL CORE INTO THE DARK UNIVERSE. NOW, IN IT'S 4TH (???) SEASON, 790 IS NOW HOPELESSLY IN LOVE WITH KAI AND MEMBER OF THE LEXX CREW. (HE WENT OFFLINE AND HIS PROGRAM GOT ALL FUCKED UP AND WHEN HE OPENED HIS BEEDY LITTLE ROBOT EYES, THE FIRST FACE HE SAW WAS KAI'S. NOW 790 IS HOPELESSLY IN LOVE WITH KAI (WHO WE REMEMBER IS DEAD)). HE IS CONSTANTLY TRYING TO COME UP WITH WAYS TO KILL XEV AND STANLEY SO HE COULD BE ALONE WITH KAI, WHOM HE REFERS TO AS HIS "CUDDLE CORPSE." THE FEELING FROM KAI IS NOT MUTUAL. HE IS DEAD. "THE DEAD DONT FEEL." TO GET THE FULL STORY OF HOW THIS ALL STARTED, THERE ARE 5 "LEXX" MOVIES THAT PREEMPT THE SERIES AND ARE INTEGRAL IN THE UNDERSTANDING OF THIS COMPLEX ALMOST PSYCHEDELIC SCI FI EPIC.
And so the story goes. Unfortunately they evil known as AT&T has decided to remove the Sci Fi channel from my cable line up, so I don't watch the show anymore. :(
BUILT IN THE CLUSTER, THE LEXX, THE GREATEST DESTRUCTIVE FORCE IN THE TWO UNIVERSES, DESIGNED FOR USE BY HIS DIVINE SHADOW, STOLEN AND NOW CREWED BY STANLEY H. TWEEDLE (the captain), XEV OF B3K (the love slave), KAI, LAST OF THE BRUNIN GE (the dead "former" assassin), AND 790 (the smart mouthed robot head.)
(all images and characters owned by Salter Street Production Studios)
"IN THE LIGHT UNIVERSE, I WAS DARKNESS. PERHAPS IN THE DARK UNIVERSE, I WILL BE LIGHT." - KAI




MO GAFFNEY - comedic genius, ex-talk show host, author, a funny funny lady! Famed by her work with Kathy Najimy (Sister Act, Voctoria's Closet) and her long running stint on the BBC with famed diva, Ruby Wax (see link below), Mo Gaffney is one of the top comedians today and can be seen playing the goofy Bo Cryslis, on the wonderfully ridiculous Brit-com, Absolutely Fabulous. Mo adds a bit of slapstick and silliness to the sin and sleeze around which the show is built, usually "dominating" the scenes in which she is cast.(Yes, I am biased. I adore Mo.) Click here to go to her "official" website.

Mo Gaffney
JENNIFER SAUNDERS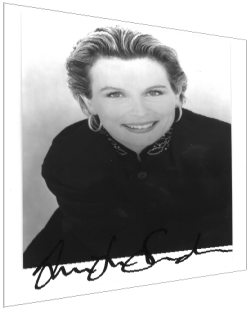 JENNIFER SAUNDERS - Jennifer is one of the leading commedians in Britain and the world over. From her early work on the British comedy "The Young Ones" and her work with partner in crime, Dawn French, on the "French and Saunders" show, to the hilarious "Absolutely Fabulous". Click here and see all there is to see about Jennifer.
THOMAS McKNIGHT is an artist somewhat out of sync with his times. Born in Lawrence, Kansas, in 1941, by generation he should have been an early pop artist or a late neo-expressionist. But he came of age artistically during the 1970s, when art had practically done itself in with minimalism and conceptual experimentation. His work, full of color and image, seems to be a reaction to that gray decade. Click here and be taken to a world only seen in realistic dreams and beach view'd windows.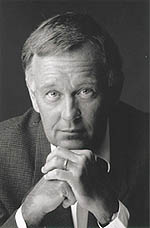 Thomas McKnight
CLiCk oN ThE jEtHrO TuLL ImAgE BeLoW tO bE TaKeN tO tHe OfFiCiaL JeThRo tULL WeBpAgE.

Click on the link below to be taken to JoeCartoon.com, famed for it's demented animation like "Gerbil in a Microwave" "Frog in a Blender" and my personal favorite, "Bubble Butt Stinky Boy". These are priceless and totally sick and funny! Enjoy!!!

SOUTHPARK, COLORADO - Click on the link below to be taken to the small rural town of Southpark, Co, where you'll meet Eric, Stan, Kyle, and Kenny (oh no, they killed Kenny! You bastards!), and also a whole new group of sick characters like Mr Makey, the councelor, Mr Garrison, the gay kindergarden teacher, Butters, Tweek, Mr Hanky (the Christmas poo), and my favorite, Timmy, the retarded kid in the wheelchair, not to mention the new 4th grade teacher, Miss Chokesondick, Uncle Jimbo, and Ned (who speaks thru a traech hole in his throat and has only one arm due to losing it in Vietnam). The story goes on and on, so watch every wednesday night (EST) on Comedy Central (TM) for the ongoing adventures of these wonderful and totally foul mouthed characters. (This show continues to break ground with it's controversial topics and extreme profane language.)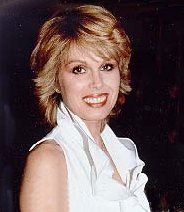 THE BEAUTIFUL AND BRILLIANTLY TALENTED JOANNA LUMLEY, STAR OF STAGE, SCREEN, AND THE WONDERFULLY SINFUL BRITCOM, "ABSOLUTELY FABULOUS" AS THE AGING-HAS-BEEN-MODEL-ALCOHOLIC-PILL POPPING-POT-SMOKING PATSY STONE. (this is my favorite Joanna Lumley role, though she has starred in many films, including "Cold Comfort Farm" and "The Legend of Sweeny Todd", and was a top model in her earlier years.)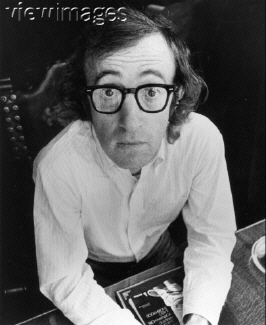 Woody is one of my favorite actor/comedian/directors of all time. I feel his best work can be seen in his earlier works with the also very talented Diane Keaton, "Annie Hall" "Sleeper" and "Love and Death" (my favorite). Woody is a brilliant comedian and a lot of people say if you're not Jewish, you won't "get" a lot of his humor. Well, I guess that's true, but his humor makes you think. Its intellectual, and mixing that with slapstick, Allen Kroningberg changed his name to Woody Allen in 1952, and history was born. Click on the image of Woody above to be taken to his official website.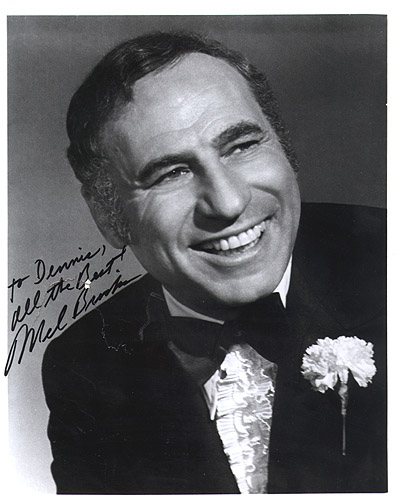 If I include Woody here then I must include Mel Brooks, one of the most brilliant filmmakers/commedians in the history of comic theatre. With such films as "Blazing Saddles", "Young Frankenstein" "High Anxiety" and "History of the World Pt. I" under his belt, not to name endless more, Mel has branded himself the ultimate king of comedy, belly rolling, peeing in your pants comedy. Click the above image to be taken to his Official FanWebsite!!! OY!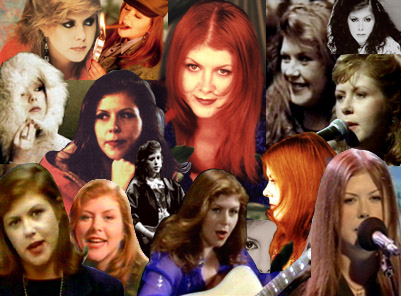 More than simply a singer/songwriter, she is a poet, a wit, a goddess, a composer of the first order, and the possessor of a truly unique voice. She is truly refreshing and unique. What makes her so? Well, her healthy cynicism, her sense of humour, her sense of irony, her supreme lack of self-importance, her comprehension of a wide range of musical styles. This is, was, and always be Kirsty MacColl. She will be greatly missed but her music will live on.
Kirsty MacColl
Can't Stop Killing You
Kirsty MacColl
Walking Down Madison
NINA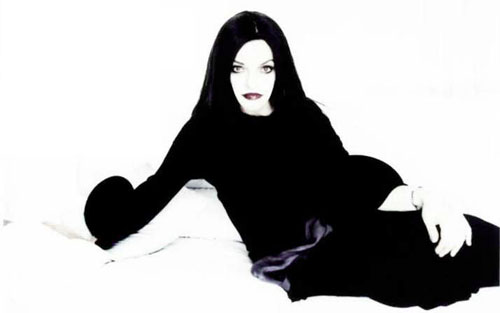 NINA HAGEN - From 1978 to 1985, the musical career of Nina Hagen flourished throughout the galaxy by virtue of her rigorous intercontinental touring schedules and the availability of her five albums on CBS Records... No matter that Nina Hagen - actress, chanteuse, political firebrand, doting mother, animal rights activist - was an anomaly in the era of punk rock and disco divas: Marlene Dietrich meets Emma Goldman on stage at the Ritz. No matter that awestruck critics in America were at a genuine loss to categorize her and that radio reeled in horror. No matter that her lifestyle went beyond conventional limits of women's liberation more than a decade ago. At the end of the day, as with every great musical artist, the recordings are the true chronicle of events. Nina even named her website after her daughter Cosma Shiva Hagen.
Nina Hagen
Der Wind
Maurice Sendak is a man of many talents. He designed wooden toys with his brother. He did the lyrics for an animated film for television called Really Rosie which is from his books, the Nutshell Library. Carol King did the music. He has written the words (called libretto) for an opera, Where the Wild Things Are, based on his classic children's book. He greatly enjoys designing sets and costumes for operas as well.
For more information on Mr. Sendak and his work visit Telling Stories with Pictures: The Art of Children's Book Illustration. In addition, Educational Paperback Association included Maurice Sendak in its 100 Top Children's Authors.
I personally have a hardcover copy of "Where the Wild Things Are" and, though 38 y/o, I still enjoy the memories this book brings back. Coincidentally, he wrote it in 1964, the year of my birth. Click on the image above to be taken to his website.
MAURICE SENDAK: IN HIS OWN WORDS
RUBY WAX - Outrageous, outspoken and out of control. Fresh from her date with OJ Simpson, loud-mouth interviewer Ruby Wax meets The Spice Girls on the eve of their first European tour. She quizzes boxing promoter Don King on subjects ranging from ear biting to his own amazing hair style and braves back-stage at the Jerry Springer Show. From the annals of British comedy, to a starring role in Richard O'Brien's "Shock Treatment" (the sequel to Rocky Horror, 1981), we have the diva, delightful, and decadent Ruby Wax, who works on the British comedy series, Absolutely Fabulous (starring Jennifer Saunders and Joanna Lumley as the irreverent Edina and Patsy) as a Script Supervisor these days and as a talk show host, interviewing such stars as Dawn French and Matthew Modine. For three seasons, Mo Gaffney (seen in link above) was on the BBC television show "The Full Wax" with Ruby, writing and starring in her own five minute segments, "Taffy Turner: Inside America." Visit Ruby's official Fan-site by clicking

HERE

.....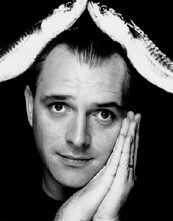 RIK MAYALL - Rik Mayall is considered by many to be the top British actor/comedian in the entertainment world today. Known for his wild, loud, brash and often violent characterizations, Rik's comedic style has never been duplicated from the "British Comic Strip" to "The Young Ones" to "Drop Dead Fred", Rik is consistently brilliant and funny. Click here to go to his wonderfully informative website.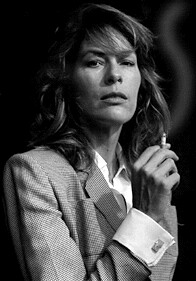 MARY WORONOV - She is a star in the world of cult and B movies. In other words, she is not offered the kind of roles which attract Oscars: swelling tributes to the indominatability of the human spirit and the triumph of hearts of gold over corruption. But for anyone who has seen Woronov in action, there is no question that this habitue of the film world's margins is a powerful actress. Whether she's playing the dithery Mary Bland of "Eating Raoul," the dynamic Matilda the Hun of "Death Race 2000," the domineering Miss Togar of "Rock n' Roll High School," or any of the other large or small roles from her twenty-five-odd year career, Mary Woronov has consistently offered something that her fans prefer to romantic reconciliation and moral uplift: a subversive air of danger. Mary is also an artist and author. I am sure Andy is so proud of his protogee!!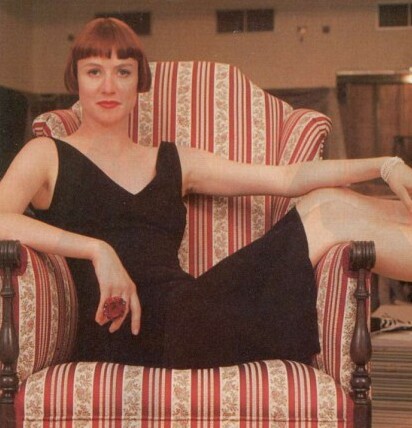 "Little" NELL CAMPBELL - On May 24, 1953 a little girl was born in Sidney, Australia. Her name was Laura Campbell. Her father Ross, who was a writer, gave her the nick name Little Nell. A name, under which she's known until today. Starring in "Rocky Horror" and "Shock Treatment" and running a nightclub called "Nell's" in New York during the 80's, click here for Nell's official website.
"Little" Nell Campbell's most famous role, "Columbia," from the Rocky Horror Picture Show, 1975
"MILLA JOVOVICH"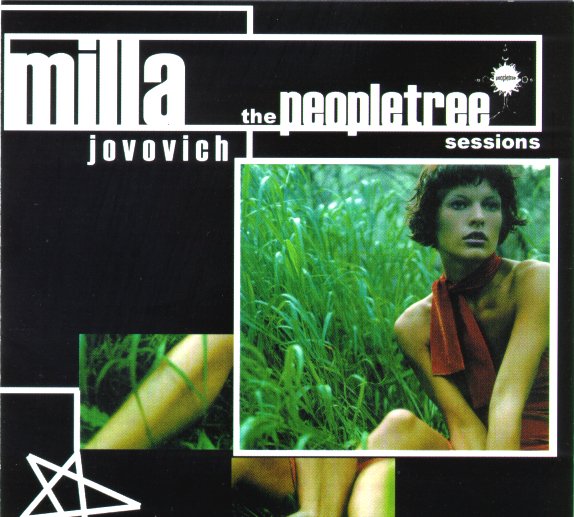 GET YOUR COPY OF "PEOPLETREE SESSIONS", MILLA'S WEB-ONLY LIMITED CD RELEASE. CLICK HERE (YOU WILL NEED THE MOST RECENT VERSION OF REAL PLAYER (TM) TO D/L THE FILES)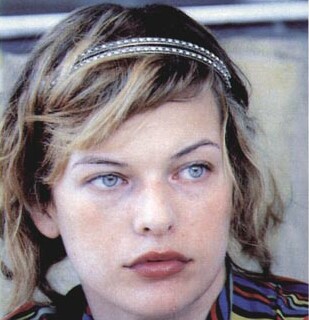 From being a supermodel, donning the many covers of fashion mags, to performing in several different bands producing some incredible music, to her theatrical performances in "The 5th Element," "Dazed and Confused," and "Messenger: The Story of Joan of Arc," "The Grand Hotel" Milla has left her mark on the entertainment industry and on her millions of fans. BE SURE TO CHECK OUT MILLA IN THE NEW SCI-FI THRILLER VIDEO GAME-GONE-BIG-SCREEN "RESIDENT EVIL." Click here to be taken to MillaJ.com, Milla's official website.
HERE'S A PHOTO FROM MILLA'S PLAYBOY LAYOUT
Taken from an unknown magazine article about Milla:
BLONDIE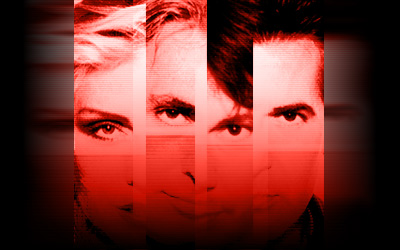 Blondie was the greatest pop band of the New Wave Punk era. They were pop because you can't really say they were new wave or punk, or funk, or disco, or art for that matter. They did everything that interested them -- including the first rock/reggae and rock/disco. To some they were new wave with their ironic words, cool haircuts and Debbie in day glo Steven Sprouse fashions. To some they were punks -- mocking rock dinosaurs and Debbie the cover girl on Punk Magazine. Whatever they did, it all came out sounding great and Blondie remains one of the biggest hitmaking bands of our time. Debbie Harry, Chris Stein, Jimmy Destri, and Clem Burke make up one of the greatest punk/rock bands of all time. Click here to be taken to their official website, chock full of all sorts of Blondie shit. (This is the best Blondie Site I have ever seen!!!!!)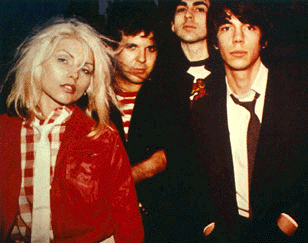 THE EARLY YEARS. THE EARLY EARLY YEARS. BLONDIE, CIRCA 1977. VERY COOL. VERY "TRASH" COOL. YEAH, Baby...
Alabama 3 (aka A3)

"JUST BECAUSE I BURNED MY BIBLE, BABY, IT DON'T MEAN I'M TOO SICK TO PRAY" -Larry Love. A3, one of the best "new" bands to come along in a along time, unique, totally unique, mixing religion, sex, drugs, and rock and roll. Yes these guys are British, though to listen to them they sound like a bunch of rednecks from Texas. Kinda country, kinda groovy, kinda inspirational. This is A3. (click here to be taken to the official A3 website, follow the link to the UK A3 Website and be transported to the ALABAMA 3 A3 Penitentiary, an interactive website with band bios, pics, gunfights, and all sorts of A3 goodies-oh, you WILL have to register first, but it's worth it. Someone went to alot of trouble to produce such a fantastic website for a fantastic band)
LENE LOVICH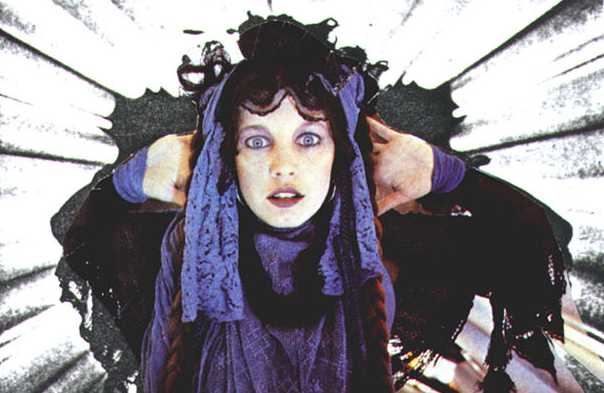 LENE - The name says it all. New wave goddess. Punk Icon. Snappy dresser. From her early relationships at Stiff Records, where she first met Les Chappell, her partner and husband, and Nina Hagen, one of her dearest friends, Lene has warbled and squealed her way into the minds and stereos of millions of fans, producing such hits as "Lucky Number" and "New Toy" and some not so popular but nonetheless wonderous songs like "Home", "Telepathy" , "Bird Song", and "Monkey Talk". Lene was a pioneer in the early punk/new wave scene of the late 70's early 80's, offering her own special style to the new wave score board, and remains today a staple in any true "punk's" cd collections. "Stateless" "No Mans Land" "Flex" and "March" are the Lene collection. See more by clicking here.
LENE LOVICH WITH FRIEND AND GODDESS, NINA HAGEN, LATE 70'S.
Lene Lovich
Make Believe
JILL SOBULE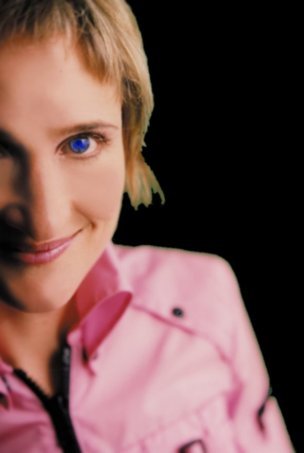 Quirky, cute, blonde and blue, Jill Sobule comes across with innocence and purity by sight, but walks to the beat of a different drummer within her songs, sometimes controversial, often called "bubble gum", but always fun. "I Kissed A Girl" her breakthrough hit yielded some really groovy tunes. Click here for Jill's personal website.
Jill Sobule
I Kissed A Girl
JOAN ARMATRADING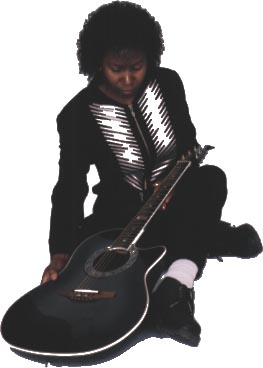 When first you hear the voice, rich, warm, remarkable, it's a voice that suits a secret sharer, a woman who tells the truth. For more than 27 years, Joan Armatrading has done just that-- in songs crafty, subtle and sublime. Armatrading's songs are in the truest sense soul music; even at their boldest, driven by her passionate guitar, they touch the listener like a whisper to the ear, like confessions from heart to heart. Click here for The Official Joan Armatrading Website.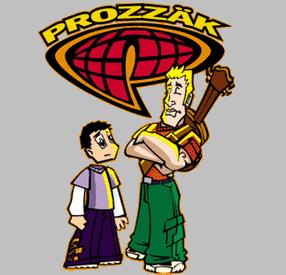 It's a 24/7 job keeping up with the adventures of that always-on-the-move duo, Simon and Milo. But click here to be taken to the Official Prozzak website, with news, bios, and some great tour photos. (Prozzak has tried to hide thier true identies on albums and in publications, displaying only the 2 cartoon characters, but one fan was able to get a Canadian concert in photo, so be sure to see what these brilliant musicians, famed by their song "It Sucks To Be You", actually look like. (they are absolutely adorable!!!) Join the newsletter and find out what our precious Prozzak is up to!!!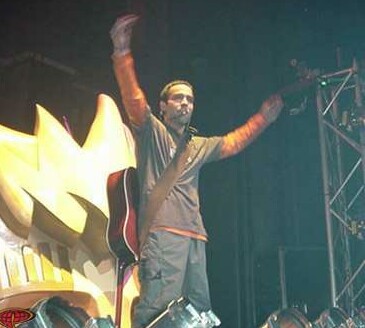 <--------SIMON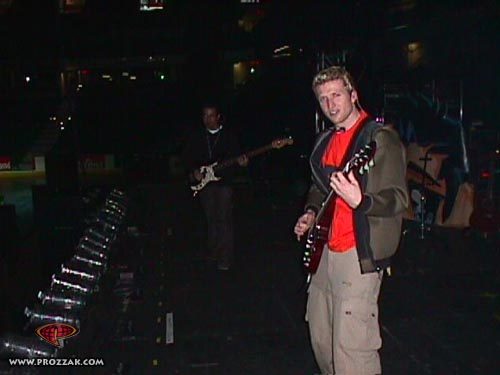 MILO
PROZZAK combines R&B, Techno, House, Trance, Drum and Bass, Rock and Roll and offer forth some truly FUN music.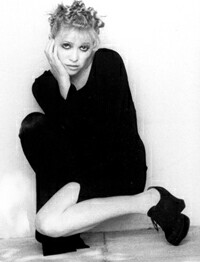 E.G. DAILY
E.G. DAILY - Elizabeth Daily
is one of the most versatile
performers around today. From
doing voiceovers to acting to
creating some fantastic
music, E.G. always delivers.
She is the voice of the
adorable Tommy Pickles of
the Nicktoon "The Rugrats" &
the voice of Buttercup on
the "Powerpuff Girls", &
has been in numerous films
including "Pee Wee's Big
Adventure," "Dutch," and
my favorite EG flick,
"Valley Girl," and her album
"Tearing Down The Walls"
is a musical triumph. Talented and so
very beautiful, EG Daily.
I am a huge fan of EG's and
correspond with her often, and to
my delight, she replies ALWAYS
and with warmth and gratitude.

THE B-52'S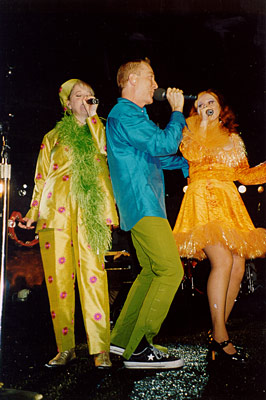 THE B-52'S - That quirky little band from Athens Ga has come a long way from their humble "punkish" beginnings. Check out their official fan site!!!!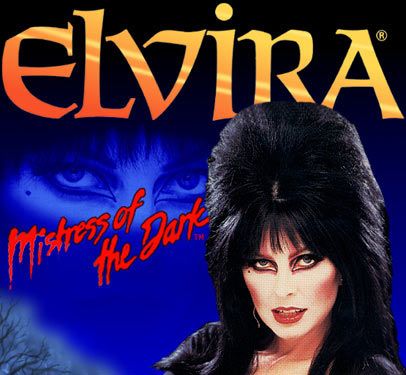 ELVIRA, MISTRESS OF THE DARK (aka Cassandra peterson). Enter the dark realm of the Queen, her highness Elvira. Star of stage, screen, tv, Cassandra has delighted us and scared us to death. Visit her fan site, a really groovy webpage, with lots of info/pix/etc about Elvira.


Click the image above and go to the official Devo website "Mutato Muzika". Join Mark, Dennis, and the boys for some devo-riffic downloads, games, info, and lots of spudstuff.
STIGMATA OH YOU SORDID SIGHT
BAUHAUS - With their image and brooding music it was inevitable that Bauhaus would rise and ultimately be classified with the vanguard of the "goth" fashion, a totally misleading confinement, which ignored their humor, experimentation and uniqueness. Their music was dark rock 'n' roll, owing more to Elvis Presley's "Heatbreak Hotel" than to their imitator's pompous epics which gave the Gothic genre a bad name. Though the commercial success of Bauhaus has subsequently been eclipsed by the group's individual projects (Tones on Tail, Love and Rockets, Peter Murphy's solo, & Daniel Ash's solo - see links below), their musical legacy still remains highly influential - the mark of a truly great band.
(l-r: Kevin J. (David's brother), Peter Murphy, Daniel Ash, David Haskins)
PETER MURPHY'S OFFICIAL FAN SITE
DANIEL ASH'S OFFICIAL FAN SITE
POWER OF PUSSY album cover
BONGWATER - Bongwater evolved in New York, USA, in 1987 when (Mark) Kramer (guitar), formerly of Shockabilly and the Butthole Surfers, joined forces with vocalist/performance artist Ann Magnuson (see link below). The pair were already acquainted from Ann's previous group, Pulsallama (see link below), and the new act was one of the first to record for Kramer's Shimmy-Disc label. The band is defunct, but made some really cool music, featuring many guest musicians, like Fred Schneider of the B-52's. Click here for Bongwater info.
PULSALLAMA - THE COOL ALL GIRL PERCUSSION GROUP
ANN MAGNUSON'S OFFICIAL WEBSITE

Chances are you don't know who Murray Head is. You might remember the song "One Night In Bangkok" from way back in '85, but you probably didn't realize that song was from Murray's performance of "The American" in the musical Chess. Chess was written by the Masterminds behind ABBA, Benny Anderssen and Bjorn Ulvaeus. Murray also performed the role of Judas on the original recording of Andrew Lloyd Webber's Jesus Christ Superstar. Less known to we Americans are his best performances, found on his multiple solo albums. Click on the pic above (Murray around the Jesus Christ Superstar era-early 1970's) to be taken to his unauthorized website, containing ever expanding information on Murray's extensive musical and theatrical career.
ELENI MANDEL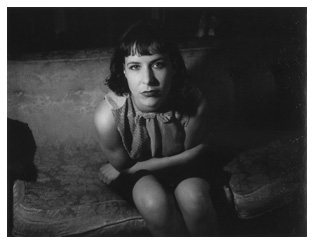 LESLIE RANKINE is "RUBY"
The solo project of Lesley Rankine (b. 11 April 1965, Edinburgh, Scotland), the raucous vocalist who invigorated the early 90s records of
Silverfish
. With that band, shaven-headed and bedecked in dungarees and Doc Martins, she had been the epitome of confrontational female rock, but the 1995 model Rankine arrived in much more glamorous wardrobe. With Silverfish all but expired in 1993, Rankine had relocated from London to Seattle to work with musical partner Mark Walk. Ruby was chosen as a title because both Rankine and Walk had a grandmother with that name. As Rankine recalls of this period: "I was aiming for sensuality with a dark, sinister undercurrent. It also had to be really beautiful."
Click above to be taken to the Official "RUBY" website.


Electrasy is one of the most innovative and ecclectic bands to come out of england in a long time. Headed by Nigel Nisbet, Electrasy infuses rock, rap, and metal resulting in a cacophony of sound and vision. Click on the spinning image above to be taken to the official ELECTRASY website.

Danielle Dax was the ultimate indie queen, undisputed, former member of the Lemon Kittens, Danielle Dax, born in Southend England, showed a lot of talent and interest in visual art and music at a very early age. Lemon Kittens only released 2 albums before Danielle set out on her solo career to release many fine works of fictional obscurity. Though, not recording at the moment having retreated to the comforts of "garden design", one final ep was released in 95, "Timber Tonge", which got varied reviews here and abroad. Click on the image of Danielle above to go to her official website "Reaction." Thanks, Danielle, for many years of crazy, scary, and brilliant music....not to metion your fabulous hair!
TOYAH'S CREEPY ROOM
Toyah Wilcox has had a highly successful, prolific and incredibly diverse career, with major hit records and many prestigious stage and screen roles to her credit, which has made her one of Britain's biggest household names. Unfortunately, NOT a big name in the United States (as is with most British icons.) Click on the picture above to go to the Official Toyah Wilcox fan page. Also, Toyah's music can still be purchased at www.cdquest.com , Ebay, and at Amazon.com's UK region.
Alison Moyet (nee Genvieve Alison Moyet) was the sultry and soulful voice behind Yaz (aka Yazoo) and has released 8 solo albums in her 20 year career, the most recent being "Hometime", released the end of 2002. Click on the image above to be taken to the official Alison Moyet homepage. Also, please visit www.extraordinarygirl.com and the "Moyet" e-list on Yahoo.


"What seed must I sow to replenish this barren land?
Teach me to harvest, I want you to grow in my hand.
Let's be optimistic, let's say that we won't toil in vain;
If we pull together we'll never fall apart again.
We all need a love resurrection..."
(most images and links used with permission and tested valid 01/03)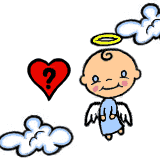 YOU'VE JUST BEEN MOONED BY AN ANGEL!
It was a mercy killing.....
He had a certain...naive charm...but
no spark!