fEAr

I am rounded by the fear
it's queer
and friendly
my friend becomes scornful
my terror is mournful
I've come to be reborn
full of panic
I'm manic it's fear
come here
my friend, I won't harm
don't be alarmed
at my smile
a guile of truth
and fear
to feign remorse when you lied
I cried and cried
and you died inside
and left me alone
with my fear

(c) Scott, 2007
Pink is the Blanket
Pink is the blanket
I pull it taut
Against my only thought
Before it was just a comfortable notion
I know my nemesis
he scares the pink fear
my fear is loose
and easy flowing like spit
sitting on empty shells
So many shells
Hollow and pink
smoldering like smoke spirals
the fear says "never again"
goodbye true demon
pink demon
pull down
pull down
and smile for me
(c) 2006, M. Scott.
Anthem for a Ghost (or "Friend of")
I stand at the end
and pretend
inside this dream i wait
to grow old and cold
you are here, of course
every fear that I played
like a record repeats
just a bit of real light
is like a shower
and I can see myself
tear out the pages
it covers my lovers and
your others
from open sores it pours
freely
infected by trains and tunnels
and empty cartons
and it drains and funnels
the empty eyes
but still I stay even
on this day on this stage
hiding
from ghosts
-c M. Scott 9/04

Headlights

The dance is spectacle
fire eyes
orange daggers
the darkness blankets
suburban levels
Like kaleidescope cubes
blurred and featureless
framed with black
fire eyes
orange daggers
begins the dance again
tread roughly I'm followed
inside the sphere
designed for me
it is night
it is blindness
it is turned on

(c) Scott, 2007
DREAM BEGINS NOW
Her name was Belle, she lived in hell,
in a house she built with dreams
I came to see her, not to be her,
informed of the crimes and of the schemes
She was selling her goods to hoodlums and hoods,
and I caught her out peddling late
She ran like the light, thru the darkness of night,
and I yelled after her "Please wait!"
It was very frightening, her speed like lightning,
and a flash fast like a deadly dart
it was darkness I chased, thinking "What a waste",
for I woke with an empty heart
M Scott 2003

The Moth

I stood by the window for three days. Waiting for the sun. But it continued to rain, like a ghost, just a ghost. I couldn't bring myself to watch the trees swaying in the gusts or the rain falling heavily on the parked cars of even the simple pathetic fluttering of a moth trying to fly through the glass window towards the glow of the light coming from inside my room. But I saw them. Saw the rain, saw the trees, and I even saw the moth. Just a ghost in the rain, but part of this dream, I assumed. I felt rain on my face just then. Or was it raining from my eyes or perhaps the roof was leaking again. I don't know, and now, in retrospect, I never did know. But I felt your presence out there somewhere. I moved closer to the pane and studied my own torn and ragged reflection. This was not I peering back, with pointed eyes and greasy sentiment. This was a shadow, my former self, many years gone by, and still I could see him, always looking back at me from the magic glass. My worst enemy. My worst fear.

I noticed a man pushing a shopping cart in the parking lot outside my window toward a trash bin. He wore a striped wool hat and a beat up black overcoat and I think he knew I was watching him, because he stopped, in the rain, and looked up at my window, and for one brief moment our souls switched bodies and I was out THERE and HE was watching me from that window, and in the blink of an eye, as quickly as poison, the moment was gone, and this feeling of dread passed through me. I couldn't understand it, but knew I would in good time. The bum - and I use that word for lack of a better description-or might I call him a person, after all. He steered that cart towards the bin and stopped before it. Climbing over the top, he disappeared into the receptacle, his cart resting beside it. I think I watched for another 5 minutes and then in this dream I fell asleep. Morpheus dreams filled my private world, under the covers in that small room alone.

The next morning I woke with a premonition. I stood up and shook the sleep from my head, put on my slippers and went to the window and observed the parking lot I had dreamed about. To my surprise, there was a shopping cart, near the trash bin, overturned and spilling out with a cacophony of trinkets, towels, and necessities one who lives on the streets might savor and collect over time. And next to the pile of wares and cares of this unknown man lie a striped wool hat. There was no sight of its owner and for some reason, I still felt a loss. As I started to turn away, I noticed; outside at the base of the windowpane lie a dead moth. It appears that what had happened was not a dream. Or was it? Actually, I think I am still sleeping and this is part of the dream, and I don't think I will ever wake up.

M. Scott 1985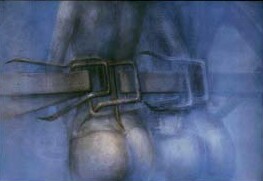 What if you combined the rockband "Shriekback" with a "Clive Barker" film? I think it might sound something like this: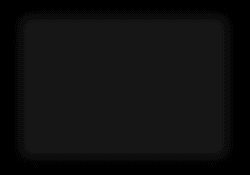 Underground

underground Midian the monsters do dwell
intrinsically guarding their own unique hell
the creatures of night wallow deep in these halls
and quietly live 'neath the ceilings and walls

they call it their Nighttown, their shadow, their dust
parading through nightmare, erotica, lust
the trusting, the jealous, the artful, the shy
the hoards of them living outside of a lie

god is an astronaut so say the bastards
and Midian's where all the monsters are masters
its meat for the beast where these angels ne'er tread
and they'll build up a new home, the useless, the dead

so call out to Nighttown who's seeds will need sowing
the gravestones alive where the grass should be growing
they live underground in their chasms and wake
with a prayer in their heart for humanity's sake

save me from nemeses who's wind brings the plea
and save them from all that their minds cannot see
these demons from hell are the last of their kind
these tribes of the masters, these masters of mind

M. Scott 2001 (with a little help from my friends)

Afternoon One

Inside the cold curtain thats hiding my eyes
I see them watching me with their coldness and lies
Laughing and waiting for my faults to falter
to show themselves and manifest in form and fashion
These are true, I admit to my altar

To reveal is in error and error proclaimed
I hide in this mirror revealing my stains
He accepts all the blame for that too surreal
As I live in obscurity, hopeless to feel

Behind the cold curtain that hangs ever tight
inside the reflections of neon and moonlight
cast by the glowing that shines like a coin
I will stay still and offer, to all, this goodnight

M. Scott 2001
UNTITLED
ten pm and the fire is burning
rolled up in it's own decisions
spiraling to the planes overhead turning
into the dull gray exhibitions
curled up tightly the smoke so smooth
I know this is only a mask
kill the clowns who have something to prove
while they drink their fill from a the flask
what is it like to be intense
who do you hide from in the night
when is the best time for regrets
a cotton clad chest rolled so tight
what would they say if they knew
if I could only tell someone
how little affected until I was through
with this life and the next ride
M. Scott 2003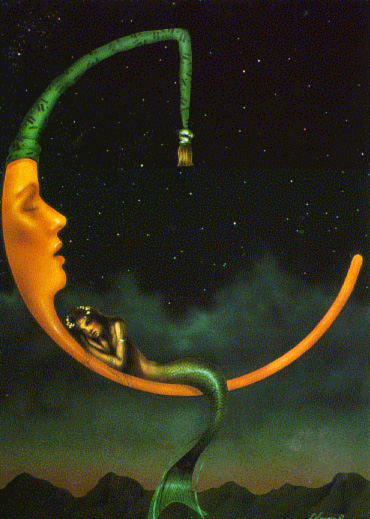 Orgasm

He comes down the staircase
his hair is flaxen, a ghost
and is love in flesh form
beautiful angel in host

In disguise but perhaps
He lies often and portrays
ambivalent distance
an ending of days

He ignores this and laughs
the clown on his morpheus flow
sent away in mere minutes
with no place to go

Time losing him it comes
booting and running and popping
for but a moment sheer bliss
Like the bombs ever dropping

It comes and teases like an evil child
smiling with his pointed grin ever wild
grey and rotted cancer smoke sedates and calls
to the sandman who aimlessly wanders these halls

The sun sets in fire while he drifts into dream
It is part of his plan, his irreverent scheme
To fuck with my head and to play little games
like a story unfolding without any names

He is merely a messenger
Sent from the deep
To implore me for want
and to offer my sleep

©2001 M. Scott

Orgasm

He comes down the staircase
his hair is flaxen, a ghost
and is love in flesh form
beautiful angel in host

In disguise but perhaps
He lies often and portrays
ambivalent distance
an ending of days

He ignores this and laughs
the clown on his morpheus flow
sent away in mere minutes
with no place to go

Time losing him it comes
booting and running and popping
for but a moment sheer bliss
Like the bombs ever dropping

It comes and teases like an evil child
smiling with his pointed grin ever wild
grey and rotted cancer smoke sedates and calls
to the sandman who aimlessly wanders these halls

The sun sets in fire while he drifts into dream
It is part of his plan, his irreverent scheme
To fuck with my head and to play little games
like a story unfolding without any names

He is merely a messenger
Sent from the deep
To implore me for want
and to offer my sleep

2001 M. Scott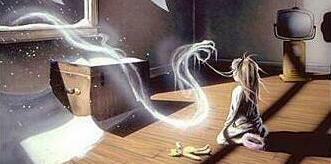 Assassin

I am motionless void of emotional rain
wasting a smile when grinning is pain
the assassin comes into the dream like a breath
dressed in black he is foul, he's a stain, he is death

Between both the legs in the outland of places
unknown the end, I shall blow up with my graces
I'll destroy all my thoughts, for this knowledge is danger
pulling carts full of nothing, stop to rest in the manger

I feel empty in soul and I feel like I'll fly
Far above I see chains as below I will cry
All these needles of color too painful to dream
my real life begins over when everything's clean

At the end of the sleep time we see through their hold
Its a sight, behold, revel
and bask in Life's Gold.

©2001 M. Scott

Assasin (part II)

Etched in my mind are the ills of my youth
Hatred, resentment are masked by the truth
I cant see thru glass that is solid as steel
Or break thru the barriers phony or real

Set the controls for the heart of the sun
Aim for the darkness that comes from the gun
Fired at shadows and dust on the dime
Covering life with a blanket like time

Its true what you say
This is only today
But isn't tomorrow
Just a nightmare away?

My hat with the flower is now in the trash
I've taken my last of the cold whipping lash
You lie like a thief just to shoulder a grin
And smile like a shamen to disguise your sin

You can't silence me
I am stronger than thee
And you are a virus
with eyes that can't see

I won't take your life
Or pity your strife
But know this is true
I will not forgive you.

I hear your proud song from the armies you guide
And all of the time they all know that you lied
to yourself, to your God, to your last helpless plea
And worst of the worst is you represent me

c M. Scott 2001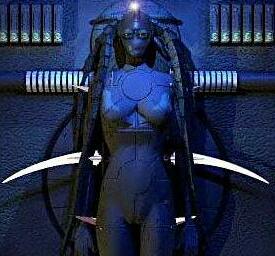 Salvation

It is only a myth

Dont leave me yet

I cant stand to be alone

The curtains are drawn

The darkness a blanket

A deadness on the telephone

The army a haze

of the battle at hand

Soldiers in the passion play

Salvation's a rouse

There's not yet an answer

Not coming anytime today

I fear in laughter

I laugh in silence

I know this all is true

It isnt the end

and not a beginning

but I will still hold hands with you

M. Scott 2001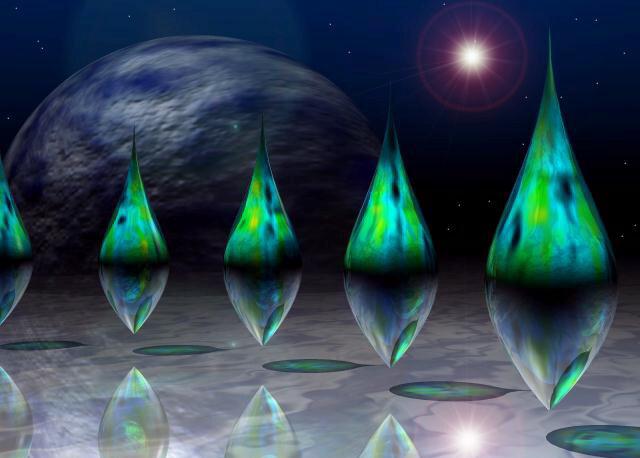 A Blank Curve (inside shiva)

Hiding in this quiet darkness
I can see through skin and flesh
Ive been painted, probed, and pissed on
And fastened with tape and mesh

I hide inside the oils painted
The canvas now severely tainted
With my image sad and true
The image a mirror and in it is you

My darkness a blanket it covers my soul
transforming a partial back into a whole
It's true that I know this a joke understood
To behave like a martyr, a thief, or a hood

Beware of the darkness that enters in dream
To know all these things isnt more than a scheme
As I hide under covers I think of those lovers
Who gave 'til they felt
They were just like the others

M. Scott ©2001
A Movement of Meter

Who is this man at the top of the stairs
who stands with his eyes to the wall
not daring to falter, look over his shoulder
with fear that he knows he would fall?
If he moves from this spot, if he dares to rebel
if he opens his mouth but to feed on this hell

They will silence his words with their lies and deceipt
They will bind him by hand and they'll chop off his feet
They will cut out his tonge and they'll cut out his brain
And they'll tell him he's nothing much more than a stain

On the face of humanity
Offer insanity
Build up his attitude
Drugs for more latitude
Turn out the lights
In the darkness of nights
But this man isn't real
Hasn't learned how to feel
Only knows how to lie
And he knows how to die
And he knows how to try
not to openly cry

Here this man stands at the top of the stairs
with his eyes focused plainly ahead
Though he dared to adjust just a hair from his brow
for our hero is now surely dead.

M. Scott 2001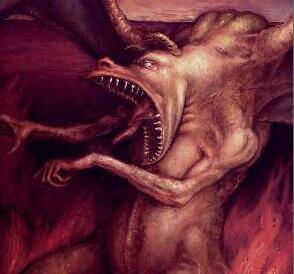 Score

Yes it is true
Their lies and deceit
And also its true
Hear their cries (your conceit)
I am stronger than he
Who says life to a "t"
Is just life but I see
Just to be is not life
There is more
And the score of the game
Is the shame that you'll feel
To believe in the real
sight of sights
I will know I was right
To go on till the end
and my friend you'll continue
Your game toxic shame
While I live in the red
And forgive the COWARD
who hangs from a thread
in his eyes he is dead,
very dead
only I am the spirit who'll fear
It is you bring me down
as you frown at my game
In your shame that will be
Your demise and my win
You will see I am right
It is I who'll sleep tight
and I tried, and I lied
To myself but came out
in the end with a friend

M. Scott 1985

Drop Down

She drops down beneath me so quietly
A whisper of words she would say
Looking inside souls for innocence
Into the darkness they scuffle away

I heard them in humiliation
I told her "Its gone" and I held her hand
She cried and cried though
Like a child just borned
as blood flowed (not tears) into the sand

Her face streaked in red it came through her
Brigette in rose thorns drank in
her eyes just a blurr
through the blood that stirred
in indistinct clouds stained of sin

The nondescript colors we saw from her
I can still see her whimsy and wild
when I close my eyes tightly
Sweet Brigette adoring
and imagine the innocent child

M. Scott 2000

Of Eden (The Bonnet)

She was noticing no one
her thoughts deep in nothing
Her head was bowed shielding the stares

from the no ones who watched her
the few who ignored her
while she clutched at her suitcase of wares

She was wearing a bonnet
displaying a flower picked daily
from her private Eden

Where reptiles prospered
and apples grew wild
Her task she would surely succeed in

As she walked down the avenue
looking for tourists to peddle her hopes
of the day

She was looking for something
or someone to talk to
or simply to pass time away

She stopped at the corner
(or so it resembled)
and sets up her valuable stock

She props up her suitcase then
rests on the doorstep
and casually buttons her frock

There she sat on the pavement
her knees huddled close in
and her bonnet she pulled down to warm

For her body did shiver
the cold wind was blowing
and around her the children did swarm

They laughed and they poked at her
It seemed to be hopeless
and they tore down her Babellike tower

Her dreams they did scatter
wind churned withered memories
And her dreams washed away in the shower

She cried through the trouble
though nobody heard her
the suitcase of wares all were scattered

But that bonnet displaying
her flower from Eden
She guarded, and thats all that mattered

©1992 M. Scott
Continue
Inside my head
Its dead so dead
And future killers
Painted red
Bloodstones breaking
like mountains quaking
church bells chiming
words are rhyming
Others enter
hanging plants
in their candor
fear instance
promise empties
into blackness
continue down
discard that crown

fear plays ghost
to fearless host
stay inside
follow beside

continue to hear
future is fear
M. SCOTT 2002
MOTHER'S DAY

HIDING IN THIS QUIET DARKNESS
YOU CAN FEEL MY NAKED FLESH
INSIDE THIS BODY I'M YOUR CANVAS
FASTENED WITH TAPE AND MESH

DISRESPECTFUL EARTHBOUND SHADOWS
MOCKING ME AT EVERY MOVE
AND YOU EVER DISAPPEAR
BEHIND A GOD YOU CANNOT PROVE

PLAY WITH ME, THIS DARK ABSTRACTION
TIE ME DOWN WITH PLAYFUL DREAD
SING ME SHADOW SONGS THAT COME
BENEATH THE WATERS OVERHEAD

SORROW BURNS A CANYON GRAVE
UPON THE MASK YOU SO DISPLAY
HANGING FROM THE DEADENED LIMBS
WHOSE FLOWERS FELL ON MOTHER'S DAY

M. SCOTT 1998

(All my writing has been copyrighted, so NO STEALING without my permission please.)

THIS A POEM BY A VERY SPECIAL FRIEND WHO ALLOWED ME TO PUBLISH IT HERE ON THIS PAGE. IT WAS UNTITLED WHEN I RECEIVED IT, SO, WITH THE AUTHOR'S PERMISSION, I CALLED IT "BORDERS".
Borders
Once upon a time
In a land not so far
In a time not so early
They even had cars
A lad and lass met
Under a tree
They were happy
And they were free
They each loved the other
And swore to the same
They planned to be married
But then the war came
She hugged him fiercely
A line was drawn
He cried in agony
It had begun
A wall they could not pass
Grew up between the lad and lass
For each was on
The wrong side of a border
Drawn for their own good
By the makers of law and order
So they came to the wall
Each and every day
To hope and to cry
And to laugh and to pray
On each side of the wall
They swore they would stay
Through a hole in the wall
They promised not to go away
One day there was a party
Where they both could go
On a cold dark night
Full of wind and snow
They danced one dance
And in love they fell
So they ran away
Past the frozen well
Far into the woods
Where they could never be found
Just by taking
One look around
And a world they created
A place so unique
That everyone loved
The strong and the weak
Where everyone was happy
Where life was caressed
Where joy was the rule
And no one was depressed
But in their planning they made
A most grievous mistake
Underestimating their enemy
The most powerful Hate
Hidden in their ranks
They brought it with them
And it started to grow
Inside each of them
And in this world
Jealousy rose
They could not see it
Right under their nose
Politics and war machines
Interrupted their love song
Once there it couldn't be stopped
They were doomed all along
Then they realized at last
Such a place could never exist
Not as long as hate
Can turn a hand into a fist
-Jaime J.
It was a mercy killing.....
He had a certain...naive charm...but
no spark!