"I am the killer, I am the source, and you will worship me of course.
I'm the oracle, I'm the sin, the wit. There is no question that I am it. "
Remember Numbers
It was
only seconds
I know
It never happenned
here
and...after that
you swear
it never was
like
we all do
but it is
the same
thing
pretend
ignore
rejoice and
remember
all of
the numbers
-c M. Scott 9/04

Greetings and salutations. I am Scott. I live in the beautiful southern city, Atlanta, Ga, but fare from New Jersey (arm-pit of the USA and toxic waste dump of the east coast.) I am 41, pierced & tattooed & perhaps a bit odd - or so I'm told by my nearest and dearest. I eke out a humble existence, but I am happy, for the most part. I love alternative music and Clive Barker novels, horror movies and sushi, pierced appendages and tattooed bodies, candle light and mood muzik, fresh flowers and black leather, WICCA and magick.
Some of my other faves are Nina Hagen, Hazel O'Connor, The Exorcist, Shock Treatment, Videodrome, Liquid Sky, read everything, and I often tend think about the greater questions in life. I'm also crazy about the Cocteau Twins, Anne Rice, Gaming, Cats, Robert McCammon, Shriekback, Lene Lovich, Poe (the singer AND Edgar Allen). So, as you poke around, you will find many many links to these and other passions of mine.

_______________________________________________

So, while you're here, ponder my philosophies, read my poetry, and dream along with me about the answers to life's questions.

_______________________________________________

I can often be found lurking on AOL as atlringz and Yahoo as happyhead64 (but please email me first before sending an IM message. If I don't recognize you, I won't respond).

High Museum, Atlanta GA 12/2005



PUFFIN ON A STOGIE......MMMMMM.
ONE OF MY OTHER VICES....... :-)

HAPPY HALLOWEEN, 2006 (AT Z'S)

I am the torchlight, the firelight, the sunlight, a beacon

I am a tree, bent but not broken

You look at me as a ripe peach, yours for the picking

Without my fruit, I will whither and die

Whether thou goest, I will follow?

A time ago, mayhaps, mayhaps

But lies, they strangle

Sucking life from my fragile pit

A single, intangible wisp of silk left inside

Like a candle's wick

Fire ignites, fire burns bright, but fire blemishes my epicenter

Even as I am asked to light a path for you and yours

The wind's roar grows louder and I am deafened

Your shreiks of pain spasm inside

I am burning, don't you see it?

The snap and fizzle of things remembered

Of dreams intertwined with the peach tree's roots

My dust is dust and yet

A single spark of light still illuminates

Rock City Gardens, Chatanooga TN 2004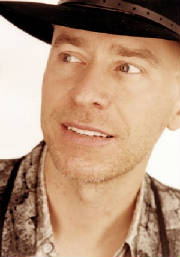 THE THE - one of the most controversially brilliant bands around today. Started by single member Matt Johnson (see above image) back in 1979. Has produced some really great music, including the smash singles (UK) "This is the Day" and "Uncertain Smile", though has never gotten much radio play in the USA, The The remains an underground sensation, still headed by Matt, now joined by Johnny Marr (The Smiths) and various other musicians thru the years. Be sure to check out Matt's personal letter about the Sept 11th WTC tragedy and also click on this link to be taken to the official (and might I say, absolutely BRILLIANT) "THE THE" webpage. "This is the day my life will surely change, This is the day, when things fall into place....."
"MY FAVORITE AUTHORS"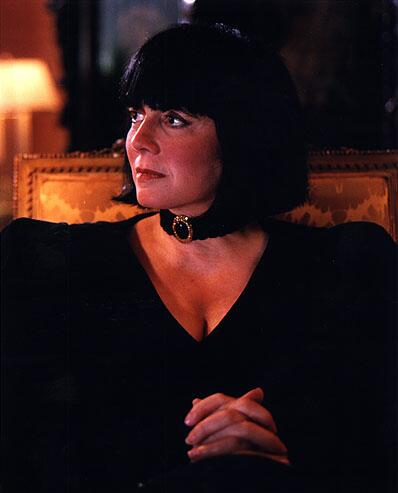 I. My favorite author, ANNE RICE, famed by her enthralling Vampire Novels, The Witching Hour Series, and the scandalous Sleeping Beauty Trilogy. Anne Rice is a writer who follows a hidden path, into unfamiliar worlds, taking the reader on eerie journeys, riddled with truth and evil and love and terror, making us surrender to her own enchantment, her own voluptuous dreams. (click here)
II. Favorite author #2, CLIVE BARKER, creator of such films as "Hellraiser" "Nightbreed" "Lord of Ilusions" and author of masterpieces like "Imajica" "The Great and Secret Show" & (my personal fave) "Weaveworld". Clive Barker (fyi: openly gay!) takes terror to new heights and explorations demanding we follow into his nightmarish fantasies of erotica and hell, mystery and mayhem.(click here)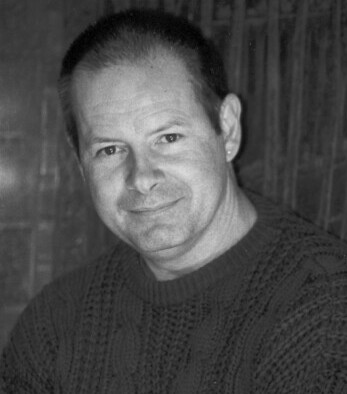 III. Favorite author #3, Robert R. McCammon. After reading "Swan Song" I was totally hooked and had to read more of this brilliant yet deranged storyteller. With books like "They Thirst" "The Wolf's Hour" and "Bethany's Sin" (not to forget the forementioned "Swan Song,") Robert R. McCammon takes you to the deepest levels of horror in the style of Stephen King and Dean Koontz, not to mention his excellence at combining sheer terror with mystery in his masterpiece "Boy's Life". Click here to be taken to Robert's page.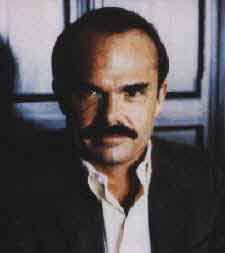 IV. Favorite Author #4 "Dean Koontz writes page turning, middle of the night, sneak up behind you suspense thrillers with a supernatural, sometime alien, twist. He touches our hearts and touches our spines." (reprinted from San Francisco Chron.)
-M O R C H E E B A-
"The music that we make will heal all our mistakes and lead us,
the music that we hear is always standing near to feed us. "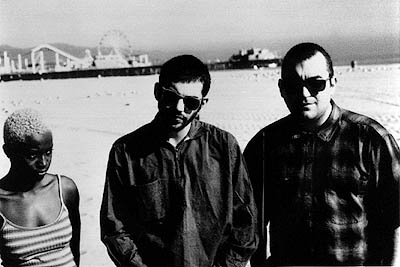 MORCHEEBA - Brothers Paul and Ross Godfrey formed Morcheeba against the backdrop of their hometown of Dover, England. The young Godfreys were influenced by classic '60s American icons like Crosby, Stills and Nash, Neil Young, Bob Dylan and Marvin Gaye. Formed in 1995, adding the sultry vocals of Skye, this trio is a mixture of rock, R & B, jazz, and goth. Their albums "Fragments of Freedom" and "Who Can You Trust" are monuments in groovy jazz fusion and house.

This sweetly sinister seductress assayed a dozen '60s roles that took her from drama to comedy to camp . Carolyn Jones was a marvelous actor, brazen and funny, glamorous and uniquely classic. Known most famously for her unforgettable role as Morticia Addams, the naively haunting matron of "The Addams Family", wife of Gomez, mother of Pugsley and Wednesday, not to metion Faster, Grand-Mama, Lurch, and Thing. It would be difficult to think of Carolyn Jones without singing these words:
"They're creepy and they're kooky,
mysterious and spooky,
they're altogether ooky,
the Addams Family.
Their house is a museum,
when people come to see 'em,
they really are a scree-um,
the Addams Family
Neat, sweet, petite
So get a witch's shawl on,
a broomstick you can crawl on,
we're gonna pay a call on,
the Addams Family"
(reprinted without anyone's permission)

Oh my! I've had over 11,000 hits!
It was a mercy killing.....
He had a certain...naive charm...but
no spark!